Our Culture
At Legend, our culture is about exceeding our customers' expectations and providing a place for our employees to make a career. It is noticeable that our people just care more. They move faster, work harder and are better rewarded than our competition. Our offices are neat, organized and set up in accordance with our quality standards. It's a simple philosophy that works - we will do all we can to protect our culture.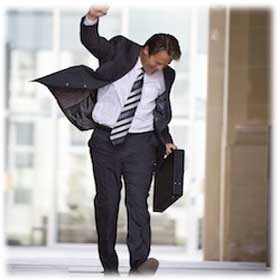 Appearance
Professionalism is at the core of our identity. The appearance of our people and facilities contribute to this identity by visually demonstrating who we are and what we are all about.
Confidence
We must believe to achieve, not only in ourselves, but also in our co-workers. Without the trust, self-assurance and reliance that our confidence brings us, our network wouldn't work!
Curiosity
Be the type of person who wants to learn more about something. Have the disposition to inquire, investigate or seek after knowledge. You should have a desire to gratify the mind with new information or objects of interest; be inquisitive.
Excellence
Doing not just what's expected, but doing the best that's physically possible.
Pride
It's the personal commitment we make to realize our full potential, and the self-esteem, confidence, and joy we gain from having completed a job well done.
Visionary
A perceptive insight to the changing needs of our clients, service providers and organization. The unwavering understanding of who we are and where we are going, regardless of what others might think!
Attitude
A passionate, caring and winning attitude is focused on the basics of teamwork. Knowing how essential teamwork is to our success drives us to be the best team players we can.
Sense of Humor
Life's too short not to enjoy the work we do and the people we work with. While never forgetting the serious nature of business, we never take ourselves too seriously for fear that we would stop listening and learning.
Integrity
Fairness, honesty and dignity are at the heart of the successful relationships we enjoy with our clients, service providers and one another.
Resolute
Say what you do and do what you say! Willing to take risks and unafraid of mistakes, it's the determination, loyalty, firmness and fairness that gives us our strength to succeed in today's fast moving, highly competitive, what have you done for me lately environment.